App available on Apple's App store. http://itunes.com/apps/Masters of Photography PHOTOGRAPHY MASTERS OF PHOTOGRAPHY Vol 1 — LIVING LEGENDS Fashion Industry…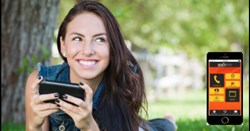 Apple Valley, MN (PRWEB) November 29, 2013
Adarve Prosthodontics announced today the launch of two new proprietary mobile apps for the benefit of both patients and referring dentists. The apps will be available for Android and for iOS via the iTunes app store, and are ready to be downloaded and installed.
The apps were created in order to streamline the process for dentists to refer new patients to the practice, and make it easier for patients to reach out to Dr. Adarve and his team on the go.
The apps will offer the following functionality:
a.